Your Healthcare Provider Is
Here
to Help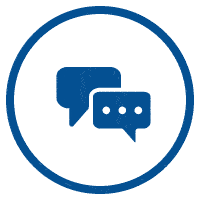 Tell your healthcare provider about all the
medicines you are
currently taking
Before you take AURYXIA, and even after you begin treatment, it's important to talk to your healthcare provider about all the medications you might be taking. This includes the antibiotics doxycycline and ciprofloxacin, as well as any prescription and over-the-counter medicines, vitamins, and herbal supplements.
Also be sure to tell your healthcare provider if you:
Have an iron overload syndrome, like hemochromatosis
Have any other medical conditions
Are pregnant, plan to become pregnant, are breastfeeding, or plan to breastfeed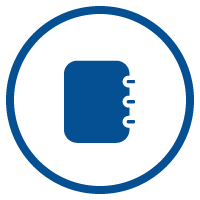 Take note of your side
effects and discuss
concerns with your
healthcare provider
For the treatment of iron deficiency anemia in adult patients with CKD not on dialysis, the most common side effects of AURYXIA are:
Dark stools*
Diarrhea
Constipation
Nausea
Abdominal pain
High levels of potassium in the blood (hyperkalemia)
These are not all the side effects of AURYXIA. For more information ask your healthcare provider or pharmacist. Tell your healthcare provider if you have any side effect that bothers you or that does not go away.
AURYXIA contains iron. Keep it away from children to prevent an accidental ingestion of iron and potentially fatal poisoning. Call a poison control center or your healthcare provider if a child swallows AURYXIA.
*Note that dark stools are considered normal with oral medications containing iron.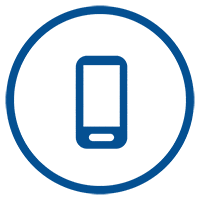 For More
Information See
Full Prescribing Information or
Call Akebia Therapeutics,
Inc.
at


1-844-445-3799